Alors les premiers exemplaires du Nokia 9 Pureview sont expédiés ce week-end, nous avons pu interroger Wout Martens – directeur marketing de HMD en Belgique – sur le nouveau fleuron de la marque. 
Donc, nous y sommes, les PureView seront bientôt livrés aux clients belges. C'est le retour en force de la marque PureView… et de Nokia ?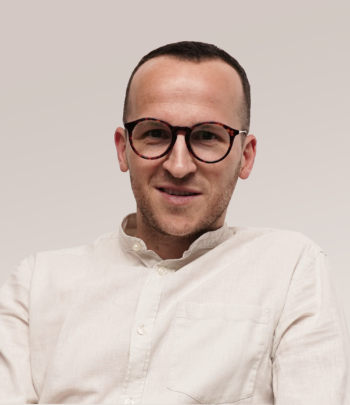 « Oui, les premiers PureView remontent à 2012, mais Nokia a également lancé le 1020 PureView durant la période Windows Phone. Cette marque reste toujours une référence en matière de photographie mobile. Avec le Nokia 9 Pureview, nous proposons pour la première fois un appareil Android qui s'inscrit dans cet héritage. C'est aussi le premier smartphone doté de 5 capteurs photo. »
5, ce n'est pas justement s'inscrire dans une course stérile au nombre de capteurs photo ?
« Non, c'est le fruit d'un énorme travail. Nous visons rien moins que l'excellence avec trois partenaires sans lesquels nous n'aurions pas pu atteindre un tel niveau de complexité dans le traitement de l'image : Qualcomm, Zeiss évidemment, mais aussi Light. La configuration que nous proposons est une première sur le marché. »
On a souvent pensé que Nokia avait fait fausse route en prenant le chemin de Windows Phone. Vous avez opté pour Android en 2016 et ce pari-là semble beaucoup plus porteur.
« C'était un pari en effet et le consommateur a toujours le dernier mot. Aujourd'hui, nous avons iOS d'un côté, Android de l'autre. Pour notre retour sur le marché du smartphone en 2016, c'était un choix évident, pour ne pas réinventer la roue. »
Android, c'est aussi l'éternel débat de la fragmentation…
« Quelque part, il y aujourd'hui un nombre incroyable voire alarmant de versions d'Android sur le marché et c'est l'un des grands défis de Google évidemment. Cela dit, la plupart des clients ne sont pas vraiment conscients de cette fragmentation au moment de la décision d'achat. Nous avons, dès le début, voulu collaborer avec Google autour du système d'exploitation Android One.  Histoire de ne pas nous inscrire dans cette fragmentation. »
Pourquoi Android One. Et de quoi parle-t-on ?
« D'abord, un système Android pur avec une interface standardisée et l'intégration des services Google, mais aucune application intrusive impossible à désinstaller (suivez mon regard).  Ensuite, des correctifs de sécurité réguliers. Pareil pour le système d'exploitation : il est livré et mis à niveau sans devoir attendre des mois voire davantage. »
Je me disais en préparant cette entrevue : vous êtes sans doute la dernière grande entreprise européenne dans le domaine, non ?
« C'est vrai. Le QG est à Espoo-Helsinki, non loin des anciens bureaux de Nokia. L'équipe chargée du design est à Londres, cela n'a pas changé. Je ne vous cache pas que nous sommes assez fiers de notre identité européenne, la seule dans le top 10 mondial. »
Mais doit-on dire HMD ou Nokia ?
« Techniquement, l'entreprise est HMD Global « The home of Nokia phones » et nous avons repris la licence Nokia Phones à la fin de l'année 2016. »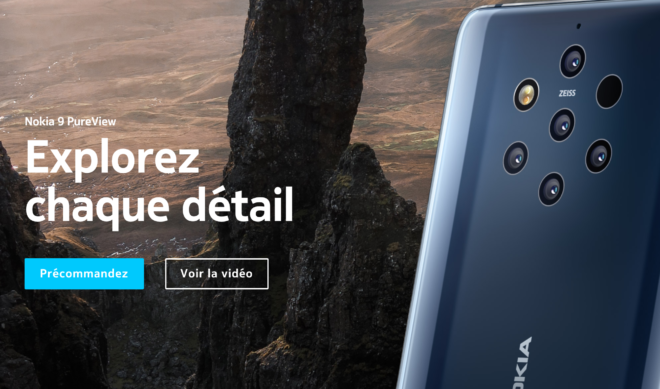 Vous nous disiez que le lancement en Belgique a lieu en ce moment. Confiant ?
« Je pense que oui, mais c'est le consommateur qui décide. Notre stratégie vise à faire de chaque client une sorte d'ambassadeur de la marque. Nous ne vendons pas une fiche technique aux gens, nous voulons vendre un appareil avec une véritable valeur ajoutée sur le marché, une expérience. C'est un facteur de différentiation important. »
Où le trouver ?
Le Nokia 9 Pureview est vendu au prix de 599€, avec un remplacement d'écran gratuit pour les commandes passées sur le site web officiel. L'air de rien, ce prix est 40 à 50% inférieur aux derniers iPhone XS et Galaxy S10. Nous n'avons pas encore pu tester l'appareil à l'heure où nous écrivons ces lignes.
La fiche technique du Nokia 9 Pureview :
– Dimensions 155 x 75 x 8 mm
– Poids 172 g
– Couleur Bleu nuit
– Système d'exploitation Android 9 Pie (Android One)
– RAM 6 Go LPPDDR4X
– CPU Plateforme mobile Qualcomm Snapdragon 845
– PureDisplay 5,99 pouces QHD+ pOLED
– Résolution 2K HD
– Verre Corning Gorilla Glass 5
– Câble USB-C 3.1
– Capteurs Lecteur d'empreintes digitales intégré à l'écran,
– 4G LTE Cat 16 4×4 MIMO
– Wi-Fi 802.11 a/b/g/n/ac
– Bluetooth 5.0
– GPS/AGPS+GLONASS+BDS, NFC, ANT+
– Mémoire interne 128 Go
– Qualcomm aptX
– Appareils photo arrière 5 x 12 MP, f/1,82 (2 x RBG, 3 x mono)
– Appareil photo avant 20 MP, Display Flash
– Batterie intégrée de 3320 mAh5
– Chargeur Qi sans fil
– Résistance à la poussière et à l'eau selon la norme IP67